Coming This Fall!
This fall Brilliant Labs and our partners are challenging youth to explore the ocean and embark on a journey of sustainability, entrepreneurialism and innovation. Our oceans drive global systems without these vast deep blue habitats Earth would not be habitable. The health and wellness of our oceans are connected to rainwater, fresh drinking water, weather systems, climate, food and the air we breathe – all are regulated by the ocean.
Early Registration
Official registrations will open this fall; however, if you have questions or want to register for the Ocean Tech Innovation Challenge early. Let's connect and get ready to dive into the United Nations Sustainable Development Goal #14: Life Below Water. Together we can create new technology and sustainable practices that will ensure the health of Earth's oceans. Register Today
Let's Explore
The Government of Canada is actively working to limit plastic pollution and have reported that "Microplastic particles are found in fresh and marine surface waters. These particles have been found in aquatic organisms, specifically fish and shellfish. In addition, microplastic particles may eventually sink in aquatic environments, leading to their accumulation in the bottom sediment. Microplastics are also found in soil." (2022, Gov Cnd)
The Ocean Tech Innovation Challenge will encourage students to consider how science, observation, and innovation can be used to engineer solutions to help protect our oceans and sustainably grow our Blue Economies. With "Canada's ocean economy accounts for $31.7 billion annually in gross domestic product and almost 300,000 jobs in fisheries and aquaculture, energy, shipping, tourism and recreation. Canada is developing a comprehensive Blue Economy Strategy" (Blue Economy, CND) It is more important than ever to do so in sustainable & ecologically responsible ways.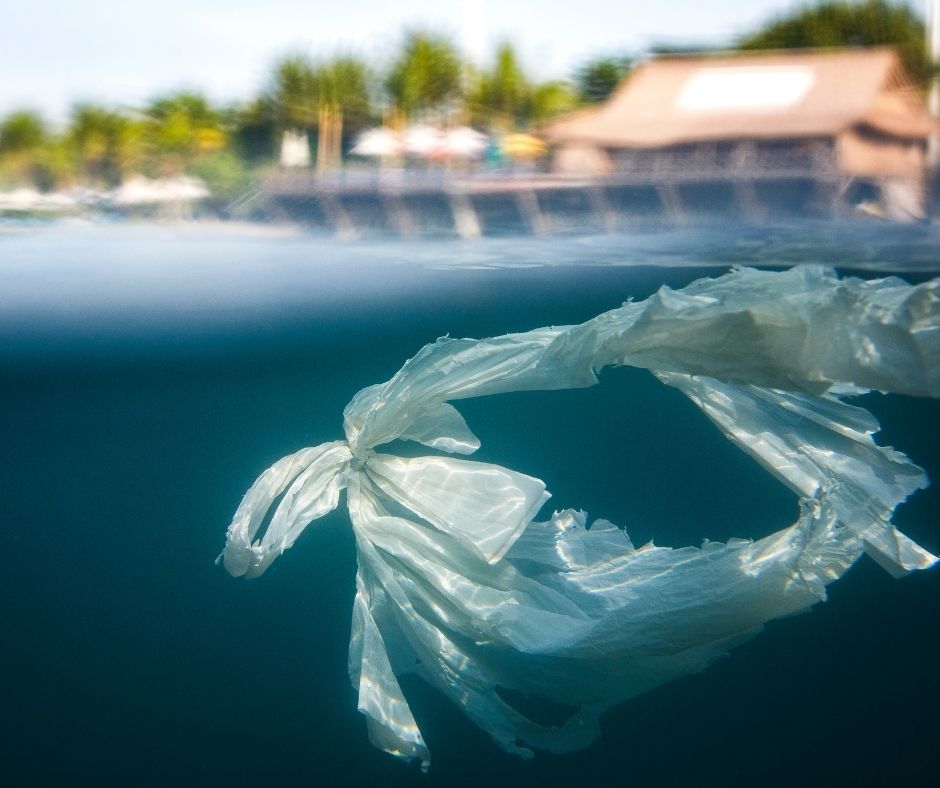 Consider This!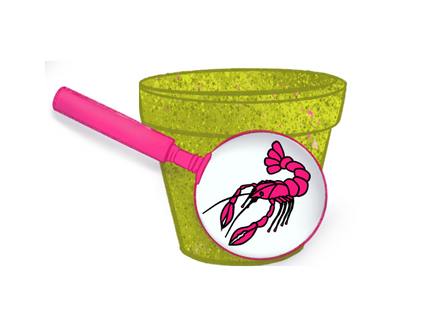 Challenge goals!
Students: Will consider how to design and use existing materials to create sustainable products/solutions that will minimize waste, create renewable energy, prototype and build robots, processes or entrepreneurial opportunities to help preserve and keep #14 Life Below Water healthy.
Teachers: The main focus of the Ocean Tech Challenge will be to design a learning environment that students need in order to succeed in creating their projects. Your questions will guide their learning process and ensure learning outcomes are reached. Once you register you will access all the teacher resources and professional learning needed to meet your outcome goals.
Pick A Category!
Students can choose their project exploration! Here are a few ideas:
Biomaking Engineer tackle industry waste to encourage a circular economy model in your community.
Design/Build: energy-efficient boats that leave a small or non-existent carbon footprint.
Natural Maker: learn more about our ecosystem and protect our shorelines.
Social Entrepreneur: create a movement or Call-To-Action to educate citizens on the environmental impact found in your coastal community.
Roboticists: design and create robots to help clean our oceans or even explore the minerals in deep sea waters.
Blue Energy: design technology that can harness ocean energy sustainably/safely/ethically.
Food Solutions: Find solutions for food supplies.
Data: Develop data collecting devices to learn more about our oceans.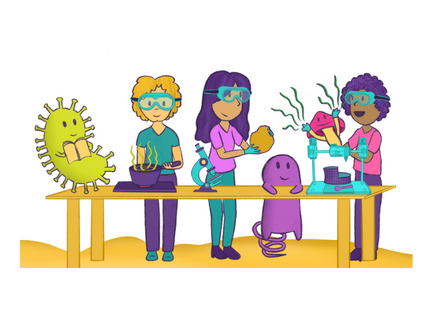 Project Showcase Finale (May 2023)
Ready-Set-Show! This May (TBD) 2023 students will be produce a 5 minute video to explain their project, what they learned and how it will help keep our oceans and Blue economy sustainable.
Brilliant Labs will invite selected projects to showcase their work at the Atlantic School Innovation Fair this spring.
*Travel and in-person School MakerFaires will adhere to any provincial health regulations.
Explore Ideas
PROJECT PORTAL >
Sponsorship Opportunities
Is your organization looking for a fun way to support Science, Technology, Engineering, Art, & Mathematics (STEAM) education? Brilliant Labs is a registered charity dedicated to empowering youth to help solve real world problems today, while inspiring the careers of tomorrow.
We have four Innovation Challenges, summer camps, after school programs, teacher professional development and hundreds of student led projects that are funded each year. Let's connect and find the right fit and marketing mix for your organization!
Let's Talk
THANK YOU TO ALL OUR BRILLIANT STEAM CAMP PARTNERS!
Many thanks to our community, library, municipal, and youth-serving partners for participating in Brilliant Labs' natural maker and virtual camps this summer.
With funding from
813,822
YOUTH EXPERIENCES PROVIDED
7,034
SPECIAL EVENTS & CODING WORKSHOPS
4,665
STUDENT-LED BRILLIANT PROJECTS FUNDED
We are here to help teachers, youth, and communities innovate and develop a sustainable and socially responsible entrepreneurial spirit.
Ask us for help