Communities of the Future
Challenging youth to design sustainable and equitable communities
Take The Challenge
Take on the challenge!
This fall Brilliant Labs and our partners are challenging youth to reflect on the role of sustainable and equitable communities. The Community of the Future Innovation Challenge will inspire your students to explore their empathy and ingenuity to realize how our environment can impact a community's wellness, economy and longevity.
Together, let's find innovative ways to solve real world problems design communities that will reduce our environmental impact, and carbon footprint. This Earth Day, April 22 2023, we encourage students to explore what can be reused to make your Community of the Future project not only amazing, but more eco-friendly!
Teacher & Student Challenge Resources
The Communities of the Future Innovation Challenge (September 19 – May, 2022) will give Teachers & Students hands-on learning tools, Brilliant Labs' Project Specialist support, synchronous/asynchronous about, how to & critical thinking workshops, invitation to an exclusive Brilliant Labs guest speaker talk, student journal & glossary, teacher-tips & tricks, challenge showcase finale with six teams advancing to the Atlantic School MakerFaire with all expenses paid and more. Check it out!
Registration
Let's connect and get ready to dive into the United Nations Sustainable Development Goals #1; No Poverty, #2: Zero Hunger, #6: Clean Water & Sanitation, # 7: Affordable & Clean Energy, #8: Decent Work & Economic Growth, #11: Sustainable Cities/Communities to name a few. Together we can design and create innovative products that will sustain healthy communities, people, wildlife and our planet. Questions?
Register Here
Let's Define A Sustainable Community
Welcome to the Communities of the Future Innovation Challenge! Are you ready to innovate and explore ways to solve real world problems and help design more sustainable communities?
What problems do we see in our communities? How can we discover innovative and sustainable solutions? In this challenge we encourage students to consider social, economic, ecological and environmental issues in our communities and how these issues influence Atlantic Canadians. Students can work to be catalysts of change by designing innovative solutions to help reduce the effects of climate change in their local community and beyond. In this challenge you and your students can build a whole community or just one sector.
A Sustainable Community is designed to address the needs of all it's citizens without exclusion. It is a space that welcomes people of diverse heritage and perspectives. It is welcoming, safe, democratic decision making and offers prosperity.
The Community of the Future Challenge will help students reflect on the role of sustainability and equity in their community. In this challenge your students will explore their empathy and consider environmental impacts. Working together students will discover and design innovative ways to resolve important issues in their community and beyond.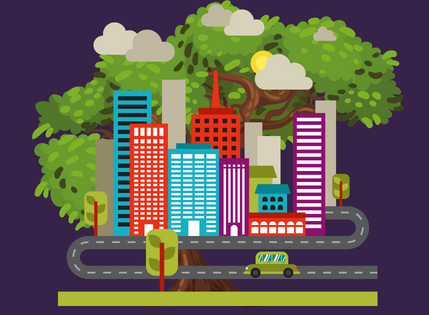 Challenge Highlights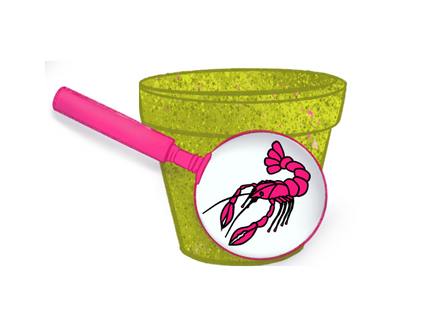 Challenge goals!
Students: Will consider how to design and use existing materials to create sustainable methods to minimize waste, reduce energy, discover sustainable energies or materials, reduce carbon footprints, find solutions and consider how waste could build capitol, rethink redesign communities for all (humans and nature alike).
Teachers: The main focus of the Communities of the Future Innovation Challenge will be to design a learning environment that students need to succeed to create their projects. Your questions will guide their learning process and ensure learning outcomes are reached. Once you register you will access all the teacher resources and professional learning needed to meet your outcome goals.
Inquiry and exploration!
What problems do we see in existing communities?
How do we create sustainable and livable communities?
How will we address sustainable growth?
How will aging demographics affect your community of the future?
How can we reduce energy consumption, landfill waste, and carbon emissions?
Can we create a climate-positive neighbourhood?
How will technology be used to help improve certain processes and services?
How do we retain our cultural identity as Atlantic Canadians and create safe spaces for people of all ages, abilities and incomes?
Can we create more efficient ways of creating renewable energy so electric vehicles don't cause disruptions in our power grids?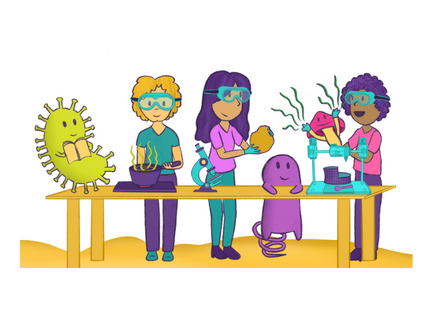 Project Showcase (May 2023)
Ready-Set-Show! Share Student projects at the Virtual or Regional School Innovation Fair, May 2023.
Register to access all Community of the Future Teacher & Student resources.
Explore Ideas
PROJECT PORTAL >
Challenge Resources
Sponsorship Opportunities
Is your organization looking for a fun way to support Science, Technology, Engineering, Art, & Mathematics (STEAM) education? Brilliant Labs is a registered charity dedicated to empowering youth to help solve real world problems today, while inspiring the careers of tomorrow.
We have four Innovation Challenges, summer camps, after school programs, teacher professional development and hundreds of student led projects that are funded each year. Let's connect and find the right fit and marketing mix for your organization!
Let's Talk
THANK YOU TO ALL OUR BRILLIANT STEAM CAMP PARTNERS!
Many thanks to our community, library, municipal, and youth-serving partners for participating in Brilliant Labs' natural maker and virtual camps this summer.
With funding from
813,822
YOUTH EXPERIENCES PROVIDED
7,034
SPECIAL EVENTS & CODING WORKSHOPS
4,665
STUDENT-LED BRILLIANT PROJECTS FUNDED
We are here to help teachers, youth, and communities innovate and develop a sustainable and socially responsible entrepreneurial spirit.
Ask us for help