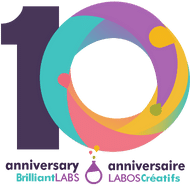 Who We Are
Brilliant Labs is an Atlantic Canadian-based charity. We are a hands-on, experiential learning platform providing youth with opportunities to develop coding and digital skills. When creativity, innovation and technology are applied to projects supporting the United Nations Sustainable Development Goals (SDGs), along with a socially responsible entrepreneurial spirit, educators and youth can affect change within their classrooms, curricula, communities, throughout Atlantic Canada, and beyond. Together, we can transform education by empowering and teaching youth how-to-learn.
Our Mission
To work with young people, educators, and community leaders to develop creativity, innovation, digital skills, and a socially responsible entrepreneurial mindset.
Our Vision
To provide every educator and youth in Atlantic Canada, and beyond, with the opportunity to develop the necessary coding and digital skills required to create, innovate and inspire a future of sustainable development and growth throughout our region and our communities.
813,822
YOUTH EXPERIENCES PROVIDED
7,034
SPECIAL EVENTS & CODING WORKSHOPS
4,665
STUDENT-LED BRILLIANT PROJECTS FUNDED
OUR STORY
Since 2014, Brilliant Labs has supported the empowerment of Atlantic Canadian youth from all walks of life to learn how to create and innovate, think critically and problem-solve with today's technology and a socially entrepreneurial mindset.
Brilliant Labs was the vision of a group of entrepreneurs who wanted to transform Atlantic Canada from a natural resource-based economy to a more sustainable knowledge-based economy. To do this, they travelled to Finland and Estonia to learn how schools were introducing students to learn with technology with the hope of transforming their economies.
In the CBC documentary: Code Kids, produced by Hemmings House, this group of entrepreneurs inspired government and community decision-makers to bring technology into the classroom through the efforts of Brilliant Labs.
The shift to more hands-on, experiential learning and exposure to technology is ongoing. Today, Brilliant Labs operates in all four Atlantic Canadian provinces, with passionate community partners in both the public and private sectors.
Through project-based learning, Brilliant Labs has inspired youth to take control of their learning, while helping thousands of students and teachers realize that learning is personal and that it can be adapted for individual or community needs.
Brilliant Labs is leading by example by engineering its prototyping hardware and cloud services. The b.Board is designed to be an accessible fun interactive device for creators, researchers and inventors of all ages. It helps bring IoT, robotics or other hardware project ideas from concept to reality fast!
Today, Brilliant Labs is a registered charity that has grown from a small group of entrepreneurs and a former classroom teacher to a full-time team of forty-five and almost a hundred part-time staff supporting afterschool and summer programming.
Following the leadership and passion of Jeff Willson, Executive Director, we believe Brilliant Labs is a pedagogical movement; one that will challenge the way society thinks about education. Together, let's change the narrative. Let's stop teaching youth what to learn and pivot to a how-to-learn model that will empower a generation of global citizens who are innovative, creative, collaborative and solution seeking! Join the movement.
IN THE NEWS >
LEARN MORE ABOUT US >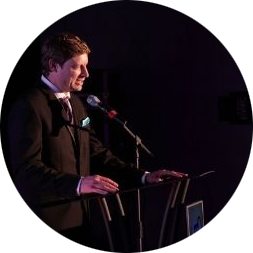 Meet Our Executive Director
Jeff Willson is a leader & educator with more than 20 years of experience in the public, private and non-profit sectors. As a lifelong learner, Jeff believes in the value of STEAM and Maker Centered Learning through collaboration and project based learning to bring creativity, innovation, digital skills, and global competencies to every student, school, and community.
As a passionate bilingual speaker and collaborator, Jeff is available to answer your questions, explore innovative ideas, discuss collaboration needs, and join you at school, conferences or town halls.
Jeff Willson, Executive Director, Brilliant Labs
Tel: 506-442-9059 | Email: Jeff@brilliantlabs.ca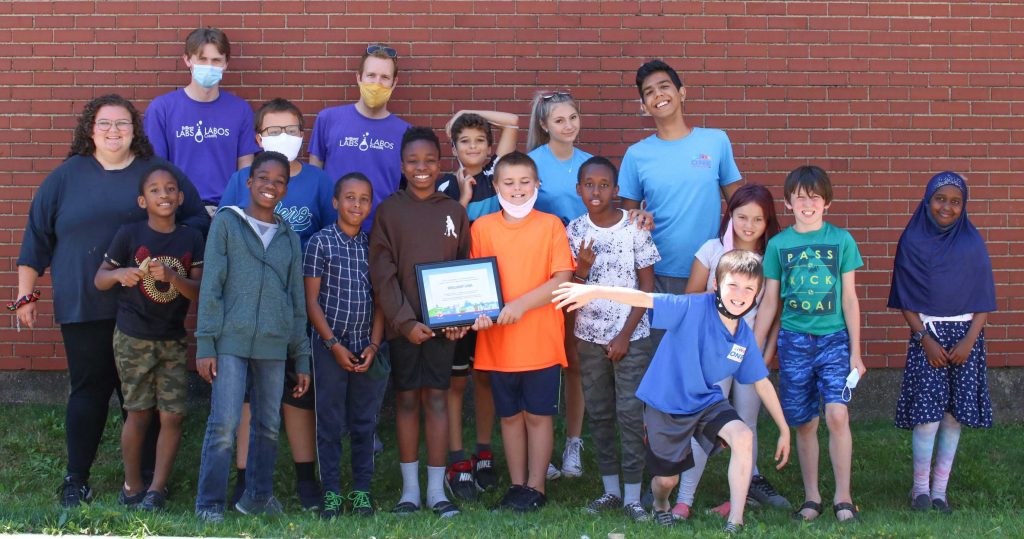 Thinking globally, and acting locally in Atlantic Canada
Brilliant Labs is fully committed to the United Nations Sustainable Development Goals (SDGs), a global initiative to end poverty, fight inequality and tackle climate change by 2030.
We support the empowerment of youth to learn and make an impact by engaging them with these issues in their schools and communities.
Our Commitment
Meet Our Board
Brilliant Labs is proud to share its journey with these community leaders, entrepreneurs and change-makers. Together, we support the empowerment of youth, teachers, educators and communities to be stewards of change and empathic creators.
We are here to help teachers, youth, and communities innovate and develop a sustainable and socially responsible entrepreneurial spirit.
Ask us for help