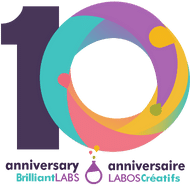 Making A Difference Speakers: 2022-2023
Making a Difference Speaker Series: Bring your creations to life – Learn why intellectual property matters - with Nicolas Déziel and André Gallant
We are thrilled to announce our next speaker series session with Nicolas Déziel and André Gallant. This session will cover the following five different types of intellectual property (IP) rights: trademarks, copyrights, industrial designs, trade secrets and patents. From protecting your business name, logo or slogan to the information on your business website or secret internal information, to other ideas, artistic creations, inventions and innovations, IP rights are very important. This session is offered by Canadian Intellectual Property Office.
Please join us on Thursday, April 6, at 1:30 p.m. ADT Students, Teachers and parents are encouraged to join independently or in groups. This session is most relevant for Grade 6 and above.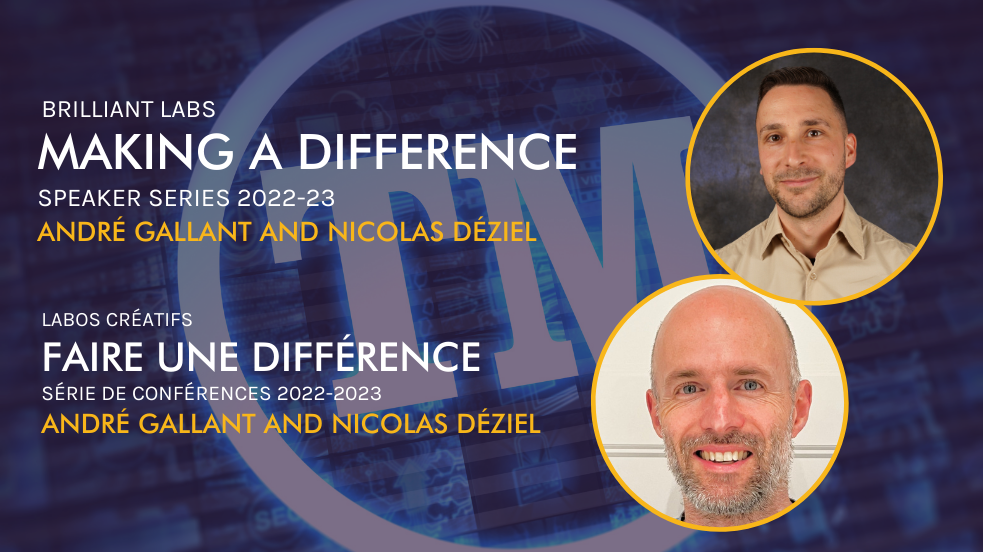 Speakers Biography:
Nicolas Déziel:
Nicolas has been working at the Canadian Intellectual Property Office (CIPO) since 2015, starting as a training officer in the Patent Branch. In 2018, he became a Business Services Design and Development Officer, directly supporting the 2018 National IP strategy launched by the federal government. Since he joined CIPO, he has gained extensive knowledge of the IP ecosystem in Canada, created digital products and resources for the IP Awareness and Education Program, as well as presented to a wide variety of audience on many IP related topics. He holds a bachelor's degree in education (B.Ed) as his professional endeavours have always been in training, learning design and outreach.
He is now working as an Intellectual Property Advisor (IPA) for the Ontario Region, where he will be able to work more closely with Canadian innovators and small and medium-sized businesses to help them learn about IP and how strategically leverage their IP assets.
André Gallant:
André Gallant holds a Juris Doctor (JD) degree from the University of Ottawa, a health sciences diploma from the Université de Moncton and a tourism diploma from La Cité collégiale. In addition to working in intellectual property law, André has also worked as a tax lawyer for more than 10 years with the Canada Revenue Agency, with two large firms (Halifax and Ottawa) and with judges from two federal courts. Over the years, he's also acquired experience in event planning.
To top it off, André is a published author, a presenter at various events and an amateur piano composer.
If you have any questions about the Making a Difference BL Speaker Series, please contact alisha@brilliantlabs.ca
Register
Brilliant Labs is committed to empowering youth, adults and families to fuel their passions, take creative risks and construct a sustainable future for themselves and their communities. We explore fun ways to introduce novel technologies to catalyze positive social and ecological change within communities.
If you have questions about this speaker series or would like to propose a topic or guest speaker, please connect with us!
Talk with us
Thank You To All Our Making A Difference Guest Speakers
JOIN HOST Alisha Collins as she welcomes global speakers from diverse backgrounds to spark conversations on technological innovation, humanity-centred design, ethics, creativity, and leadership. We host talks each month, inviting experts to bring new aspirations and perspectives through their stories.
ABOUT Alisha grew up in India & studied at MIT Media Lab Cambridge, MA U.S. and Sristi Institute of Art Design and Technology, Bengalura, India. Learn more about Alisha in Brilliant Labs Magazine: Digital Hope.
We are here to help teachers, youth, and communities innovate and develop a sustainable and socially responsible entrepreneurial spirit.
Ask us for help