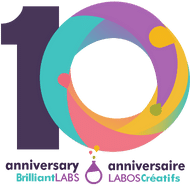 APPLICATION FOR FUNDING
Brilliant Project funding applications are now OPEN!
Brilliant Labs projects aim to support teachers and organizations working with children by providing a kick start for cross-curricular Project Based Learning tied to STEAM curricular outcomes. These projects aim to promote the use of technology, coding, creativity, innovation, and entrepreneurship into learning for K-12 students. All we ask in return is for you to share the results of your project with us, with your colleagues, and with your community.
Looking for ideas? Here are some previous examples of successful Brilliant Projects
A spool of filament to help students create a small 3D printing business.
A Makey Makey to allow students to learn how to code and collect data on the colour preference and water feeding habits of a bird.
Rocketry parts to help students work in teams to learn about geometry, physics, and reinforce language art skills.
Use green screen video technology to allow students to share their understanding of a social studies unit.
Encourage students to create a video game about a novel they are reading.
Empower students to build an underwater robot to study turbidity and navigate obstacles.
You could ask for Raspberry Pi or Arduino to help students learn math and language arts through coding and creating anything they can imagine.
Build a 3D printer from a kit alongside your students.
Ask for a sewing machine, fabric, and electronics to expose your students to wearable technology.
You could ask for craft supplies to integrate language arts, math, and science through the engineering design process.
You could supply your students with the electronics and materials needed to create interactive paintings.
Get support and electronics to build smart furniture!
If you have an idea for a project at your school or organization that requires additional technology, or support related to your project, we may be able to help.
Please contact us and let the creativity begin!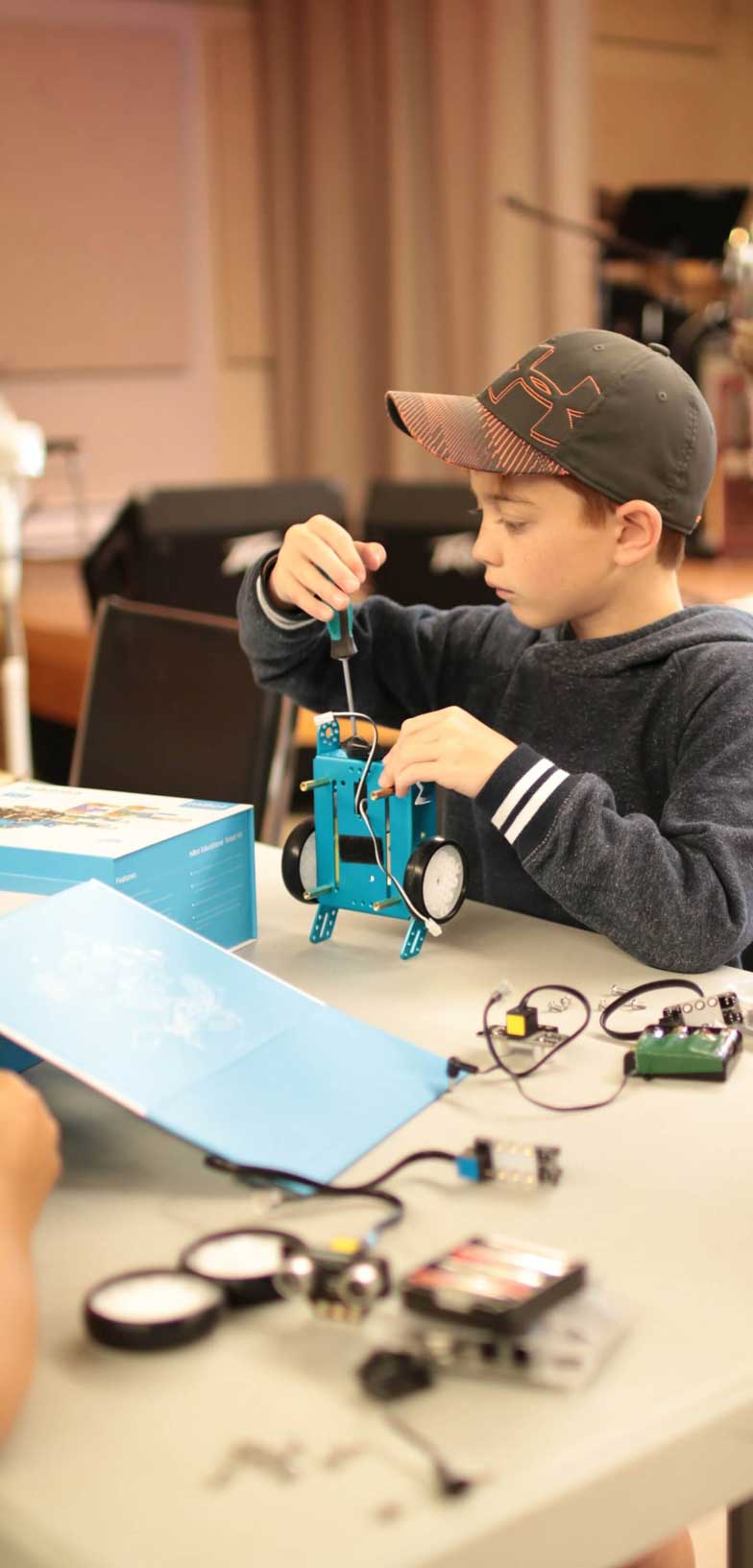 We are here to help teachers, youth, and communities innovate and develop a sustainable and socially responsible entrepreneurial spirit.
Ask us for help