Circular Making
Challenging youth to rethink the production & consumption economy
Take The Challenge
Coming This Fall!
This fall Brilliant Labs and our partners are challenging youth to explore the concept of circular design in the context of our economy and how we can create sustainable products/materials. We will explore what a circular economy is and consider the principles of recycling, reducing and especially reusing! Reusing is emphasised in circular design as a waste material can have many uses before being composted or discarded. For example, some tires are made of a particular form of rubber which is challenging to re-cast into other tires; these can be made into various new products like shoes or mats. The same can also be done with food waste by generating food composites.
Teacher & Student Challenge Resources
The Circular Making Innovation Challenge (Oct 3 – Dec 22, 2022) will give Teachers & Students hands-on learning tools, Brilliant Labs' Project Specialist support, synchronous/asynchronous about, how to & critical thinking workshops, invitation to an exclusive Brilliant Labs guest speaker talk, Circular Making Kits, challenge showcase finale with six teams advancing to the Atlantic School MakerFaire with all expenses paid and more. Check it out!
Registration
Register today to access learning resources, Circular Making Kits and more! Let's connect and get ready to dive into the United Nations Sustainable Development Goals #1; No Poverty, #2: Zero Hunger, #11: Sustainable Cities/Communities to name a few. Together we can design and create innovative products that will sustain healthy communities, people, wildlife and our planet. Questions?
Register Here
Let's Explore
Welcome to the Circular Making Innovation Challenge! Are you ready to innovate and learn about circular economies and why they are an important part of economic and community sustainability?
Our making for a circular economy challenge is based on the concept of a circular economy. This is when an object (or product) can be come food or the material to make something else. In a perfect circular economy world, there would be no landfills. Everything would be reused. To accomplish this we need to change the way we think and use materials. We have to start from existing materials instead of sourcing new ones, recycle the materials we have while they keeping their quality.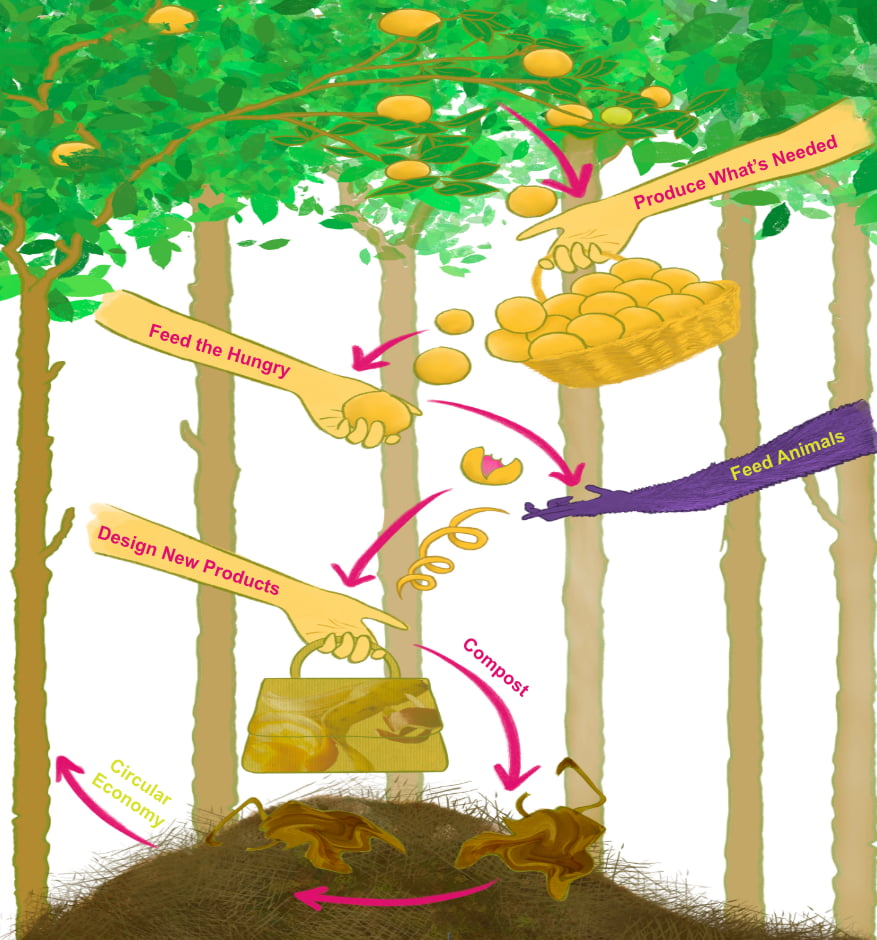 Challenge Highlights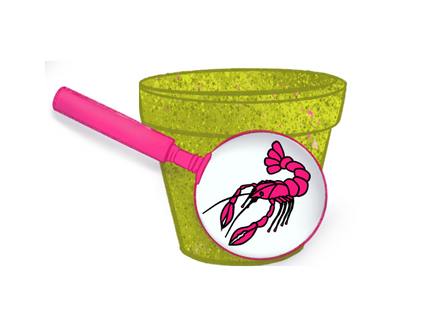 Challenge goals!
Students: Will consider how to design and use existing materials to create sustainable products/solutions that will minimize waste, reduce energy, reduce carbon footprints, find solutions & consider how waste could build capitol, rethink & redesign economies.
Teachers: The main focus of the Circular Making Innovation Challenge will be to design a learning environment that students need in order to succeed in creating their projects. Your questions will guide their learning process and ensure learning outcomes are reached. Once you register you will access all the teacher resources and professional learning needed to meet your outcome goals.
Pick A Category!
Explore with Biomaking: Make bioplastics from food composites or grown your own leather using SCOBY and kombucha.
Explore the world of Robotics: Make a robot that can complete a specific task by putting together electronics that are not being used anymore.
Explore Coding: Make with code, add b.Boards and sensors to existing materials to give them a whole new life.
Explore Fashion: Make your own wearable using sustainable materials or reuse old clothes. Find ways to recycle fibers.
Become A Social Entrepreneur: Create a community of exchange. Find things that are not used at home or in your community and organize a zero buy event at your school.
Become Natural Makers: Make compost from your school's food scraps. Find ways to increase microbial diversity and help your community fix the damages of chemicals.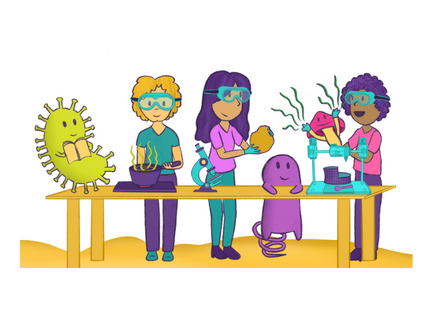 Physics Inspired Microplastic Machine, Fishing Rope Upcycle & Bioplastics
Ready-Set-Show! December 19-22, 2022, students will be required to produce a 5 minute video to explain their project, what they learned and how it will help during the Circular Making Innovation Challenge Showcase Finale. Register to get resources and rubric.
Brilliant Labs will choose one project per category (6 teams) will be chosen from all Circular Making Projects. Winning *teams will travel to the Atlantic School MakerFaire, May 2023, to exhibit their projects.
*Travel and in-person School MakerFaires will adhere to any provincial health regulations.
Explore Ideas
PROJECT PORTAL >
Sponsorship Opportunities
Is your organization looking for a fun way to support Science, Technology, Engineering, Art, & Mathematics (STEAM) education? Brilliant Labs is a registered charity dedicated to empowering youth to help solve real world problems today, while inspiring the careers of tomorrow.
We have four Innovation Challenges, summer camps, after school programs, teacher professional development and hundreds of student led projects that are funded each year. Let's connect and find the right fit and marketing mix for your organization!
Let's Talk
THANK YOU TO ALL OUR BRILLIANT STEAM CAMP PARTNERS!
Many thanks to our community, library, municipal, and youth-serving partners for participating in Brilliant Labs' natural maker and virtual camps this summer.
With funding from
813,822
YOUTH EXPERIENCES PROVIDED
7,034
SPECIAL EVENTS & CODING WORKSHOPS
4,665
STUDENT-LED BRILLIANT PROJECTS FUNDED
We are here to help teachers, youth, and communities innovate and develop a sustainable and socially responsible entrepreneurial spirit.
Ask us for help